VFX important part of another popular Indian tele serial is our today's blog discussion topic.

Ekta Kapoor is considered as the queen of Indian Daily Soap and one of the ruling Indian producer, who has played a pivotal role in changing the course of Indian television.
Under her production company, Balaji Telefilms, she has produced numerous serials which were even dubbed and adapted into other regional languages.
Ekta Kapoor has produced the immensely popular series, Naagin (season 1 and 2) in Colors TV, which revolved around a story of shape shifting serpents.
It had a varied use of VFX and went on to become the highest rated shows on Indian Television at the time when it aired.
The highly rated show Naagin, is replaced by another story revolving around supernatural epic fantasy theme-Ek Mayavi Prem Gatha-Chandrakanta, produced by Ekta Kapoor, under the banner of Balaji Telefilms.
Chandrakanta is a popular novel written by Devaki Nandan Khatri and published in 1888.
It is considered as the first modern Hindi novel and it has attained a cult status due to it's popularity in Hindi language.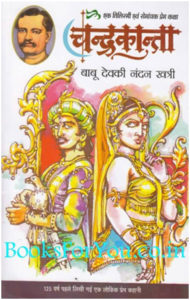 The first television adaptation of the novel was made in 1990 by Nirja Guleri, as its creator, writer, producer and director.
This huge budget series went on to become one of it's time biggest ever blockbuster.
After its first success the serial was attempted few other times too.
The latest addition to the adaptation of the famous novel being Ekta Kapoor's Ek Mayavi Prem Gatha-Chandrakanta, which is said to be loosely based on the novel.
THE STORY
Chandrakanta- is a story narrating the tales of a lost princess of same name, who lost her entire family and kingdom to an evil queen in a war.
After the war her identity was lost and she was raised by a loving fishing couple in some other place.
She grows up to be a valiant warrior like woman with strong determination and unmatching focus on life.
But the real journey of her life starts when she comes across the evil queen's son, who falls for her enchanting beauty and gets engrossed in her love.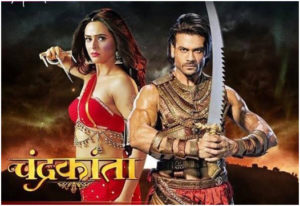 UTILISATION OF VFX TECHNIQUES
Nowadays, Indian television shows are also bragging of high end VFX.
It has become an increasing trend for creating shows based on mythological, historical and fantasy themes, wherein there is a lot of visual effects works is incorporated.
But the the need of more developed utilisation of special effects to make it look more appealing.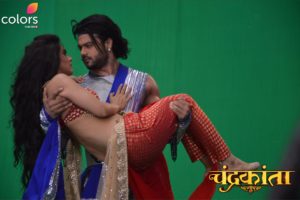 Chandrakanta seems to have mediocre quality VFX, which does not seem so promising at all, for a long run.
As the central theme for Chandrakanta is magic, so a lot of visual effects works is needed.
But somewhere in creating extremely high in quantity effects, the quality is lost.
It can be termed as an attempt of sub-standard VFX by Ekta Kapoor.
She should have paid more attention towards the VFX requirements and quality.
High quality VFX, surely requires a lot of money, but Balaji Telefilms is no ordinary production house, so a more visually tempting and realistic standard of work is expected.
Not some cheesy effects which wipes off the essence of the story and makes it cringeworthy.
The promos  look not very promising but average.
The flaunting of not-so-well-designed backgrounds gave us quite a preview of the inferior standard of work to be created.
On many levels, it looks like highly inspired by Hollywood and literally looks like copied the concepts.
For example, Chandrakanta talking to dolphins and birds (just like Harry Potter has the power to talk to the snakes).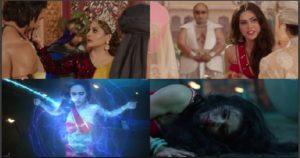 Another instance, on 30th September's episode, when Queen Iravati set up the long table with her magical powers, which at some level, looked like "The Great Hall" in the Hogwarts Castle.
It not only lacked originality but also looked shoddy.
The matte paintings and the overall compositing did not looked good either.
They are highly unable to look convincing to a viewer and looked extremely childish.
In the episode of 29th July, where Chandrakanta is seen walking through the woods, is an enough proof of the fact that it is a sub-standard work.
The lighting was not convincing either.
It was supposed to be a dark forest but an unrealistic light from unknown source was coming.
And the excessive use of particles for the snowfall definitely caused a major embarrassment to the scene.
And the 3D forest creatures made no sense and looked absolutely unrealistic. The comprehensive look of the scene was shallow.
The VFX supervisors need to spend more time on Modelling and try to create more appealing and realistic 3D models of the creatures.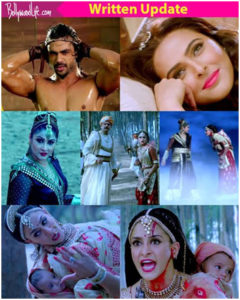 The cheetah, shown in the 2nd July's episode, who attacked the villagers, looked more hilarious than scary but the attempt was good.
Then the boar in the episode of 25th November was neither convincing.
Due to this low grade models the scenes lose its impact.
Ekta Kapoor surely created a huge set and spent a lot of money to maintain the grandeur of the show, but she should have properly allocated the money to the VFX supervisors for more effective execution of the visual effects.
The VFX shown in the series is decent and cannot be ignored at all. They need a lot of improvements.
It seems now that the Chandrakanta series made in 1990 was way more better ( where there was little or almost no access to modern VFX techniques), than this version of unendurable VFX.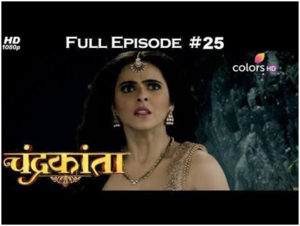 FINAL VERDICT
Indian has to go a long way to reach perfection in terms of VFX.
Proper manpower, proper money, proper execution and moreover, proper knowledge is all that is needed to achieve the excellence.
And in terms of concepts, more creativity is expected.
In that way Indian television would also witness great special effects works like Game of Thrones, 24, Vampire Diaries etc.
Hope, in near future, Indian television will also produce shows with superior VFX work and win our heart.
To Know More Click Here & Register To Get Call Back.