Are you a 3D model artist? Have you ever stumbled upon the confusion of which 3D software to use? Well, there is surely a long list of softwares available to choose from.
From beginner's level programs (like, Photoshop CC, AutoDesk 123D Design, 3D slash etc), to intermediate level programs (like, OpenSCAD, Sculptris, SketchUp etc), to professional level programs (like, 3DS Max, Blender, Mudbox, Maya), countless choice is handy.
To be precise, the most popular 3D software among the 3D artists are- AutoDesk's two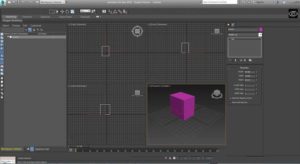 popular products- 3DS Max and Maya.
The two software's is used widely in various industries- 3D printing, gaming, architecture, animation, 3D modelling and many more.
It is indeed a crucial decision to choose between the two, in order to ensure unhindered flow of work and produce the best output.
To choose either of the software, as the best, you must know it's strengths and how you want to use them.
These two programs have become industry standards due to a reason- they both are dynamic softwares.
Below are listed the detailed analysis to decide the best software among the two.
MODELLING
3DS Max provides a booming toolset for modelling and it is equipped with a huge library containing a wide range of modifiers, that eventually makes the process of creating models quite easy.
If you have the knowledge of Boolean operations, then it can be an added advantage, as it will make your modelling process easier.
It is known to work more swiftly and smoothly than Maya, in terms of modelling.
The user friendly interface of 3DS Max helps to access the tools easily.
It is easier to work with the pushing and pulling of vertices, which can prove to be very helpful, when you are creating models and assets.
3DS Max helps the artists to bring out the best architectural visualisations to create interiors and buildings, which is why, it is very popular among artists and designers.
While in Maya, modelling can be little less accepting and the task pf creating complex models can be a little difficult.
Though after the release of Maya 2014, some robust sets of modelling toolkit has been introduced which has made this software quite accessible?
It has also upgraded with some re-topology tools and a faster workflow.
But in my opinion, 3DS Max is more user friendly and can give out more satisfying and convincing outputs, in terms of 3 models.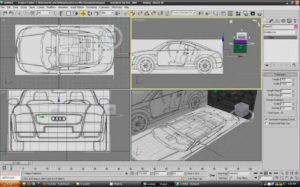 When it comes to Animation, Maya is known to be more effective due to its boasting range of animation tools.
If you have some knowledge of MEL or Python, then it can be very helpful, as they are scripting languages used in Maya, so you can also customise it according to your needs.
Maya is used by the best feature film animation studios like Blue Sky Studios, Industrial Light and Magic, Framestore and many more.
Maya is considered to be an important part of their production pipeline,
when it comes to animation.
Though, 3DS Max also gives out powerful animation and the same level of output can be achieved here, like Maya.
The latest upgradation of this software provides you with efficient toolset, to create better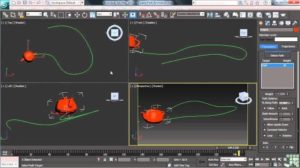 3D and Virtual Reality (VR) content in considerably lesser time.
Though the final verdict on choosing either of these software for animation would be choosing Maya, which is easy to use and the right amount of tools available in it.
RIGGING
Maya is a bit ahead, when it comes to Rigging characters. If you want to create complex character rigs, then Maya can be your choice, though it requires a bit of programming in MEL. Again the best Animation production houses, choose Maya to rig their characters.
Rigging in 3DS Max can be easier, with availability Biped and CAT. But it is difficult to create complex character rigs in 3DS Max, like Maya.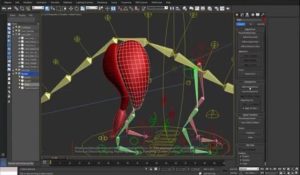 So for rigging your complex characters, Maya can be handier than Max.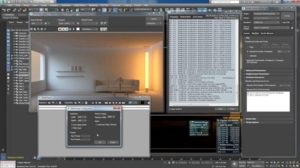 RENDERING
Mental Ray is an in-built render engine, available in both Max and Maya.
So, you would probably get to witness the same rendering capabilities in both of the software.
Though the workflow is a bit different, but you can get undifferenced output in either program..
But many artists prefers to use 3DS Max for rendering over Maya, as rendering is easy in Max due to the ease of material setup.
And also, Max gives out great quality, in terms of output.
ACCESSIBILITY
Both 3DS Max and Maya are very flexible softwares to work with.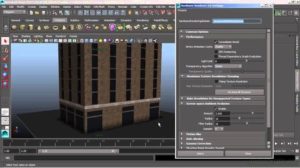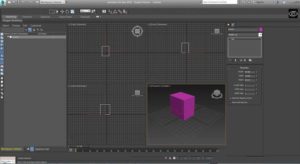 However, Max dazzles when you are working in a small team due to its completeness.
Everything in Max can be done really fast with greater quality output.
And also skinning and rigging takes comparatively less time in Max than Maya. It is also easy to set up particles and various effects in Max.
But, Maya is also flexible and precise. It is quite easier to fit into any pipeline.
Maya can be really helpful for big projects with huge team due to it's crucial control over their tools.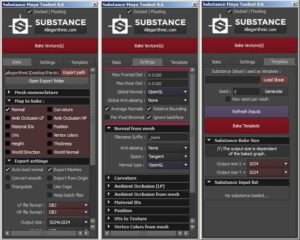 THE CONCLUSION
It is really important to analyse the reason to use either of the application, before choosing any of them, to accomplish your task.
Both has it's own strengths, when it comes to the type of work we want to do. Like, animation and rigging in Maya has a slight edge over Max due to it's greater toolset.
While, for modelling, Max can be the best choice for it's robust toolset.
For architectural visualisations, visual effects artists and game developers too, 3DS Max is the best in industry software available.
3DS Max is generally visualised as the best 3D application for the game industry to create their assets, and it is known to be more flexible and have more options.
May be availability of Max only in Windows Operating System is a shortcoming (as it is not supported in Mac and Linux), but it is still considered to be the best 3D software, for its wholesomeness, of professional level, over Maya.
Immense scope is there in Animation VFX Industry To Know More Click Here & Register To Get Call Back. Bottom of Form