Over the years, VFX has become an integral part of the entertainment industry.
Be it movies or advertisements, it is used worldwide, and a notable increase has been witnessed with the evolution of accessible and easy to use animation and composition software.
VFX involves the assimilation of live action and CGI to create realistic environments, effects and shots, which would otherwise be impossible or dangerous to film. It also helps to curb the filming expenses.
The approach to the use of VFX techniques have changed a lot and influencing a huge change in the whole film making process.
Below the few emerging trends that are changing the scenario of the VFX use.
COMPUTER GENERATED IMAGERY (CGI)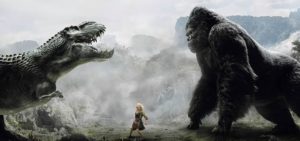 Using CGI, we can achieve anything and lately, there has been am increasing trend in using more practical and realistic computer generated imagery.
Some might criticise that VFX is becoming all about CGI, but filmmakers are following this approach and attempting the making of more and more shots using CGI.
Due to the availability of CGI softwares and increased computer speed VFX artists are depending a lot on it to produce professional grade movies of high end quality.
Well, there are films where we could witness the use of large scale sets, practical effects and realistic miniatures, for example in "INTERSTELLAR", "MAD MAX, FURY ROAD", etc.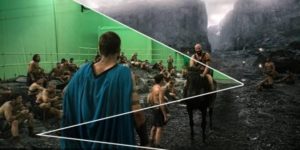 But all of these films involved substantial use of VFX.
Along with VFX, digital shot were infused to the real life photography, in these films.
But the whole process is quite expensive so many directors tend to use CGI to create the virtual scenes.
VIRTUAL HUMAN CHARACTERS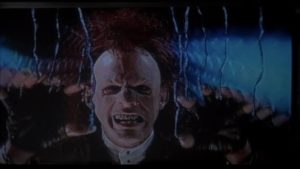 With the advancement of VFX techniques, we could see the use of realistic virtual human characters.
To make the characters look realistic in each movie, artists are incorporating convincing as animation of the human performances.
By using sub-surface scattering measured skin, material shading models, realistic lighting and upgraded render engines, we can render photorealistic digital doubles, that is hard to distinguish from the real actors.
Like we can see in "THE POLAR EXPRESS" by Sony Pictures Imageworks, where they have been able to capture this trend of creating realistic human characters.
Though the process of simulating human forms is complex and time consuming, but surely they are becoming 'a new talk' of the VFX world, which is followed by many.
CHROMA SHOTS
Chroma shots are becoming quintessential part of the film making process. It is extensively used worldwide. In movies like "STAR WARS", "LIFE OF PI", "AVENGERS", in television series like "GAME OF THRONES", chroma key technique has been utilised for many shots.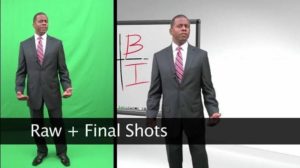 The process involves filming of shots in front of a blue/ green screen and inducing computer generated special effects to create a shot, which would otherwise be dangerous or difficult.
Though a lot of money and manpower is required to pull off the desired shot using Chroma key, still it is widely used in the film industry as well as television industry.
DIGITAL VFX ANIMATION
With the progress in Digital VFX Animation, there has been a considerable reduction in physical effects work.
Like we rely more on VFX to create shots with explosions, car crashes, building collapsing etc. In the movie "THE DAY AFTER TOMORROW" quality work can be seen with the use of dramatic digital effects.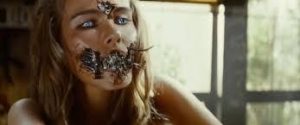 The growing popularity for the use of digital effects is mainly due to the fact that it is easily directable than physical ones.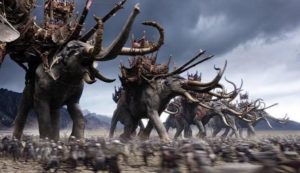 For example, in "MATRIX RELOADED", digital fire Tsunami was created to chase the character Neo.
Obviously, we could not make the real flames to work like that.
So we can say, we can manipulate the digital effects, as we want. Undoubtedly this is emerging as one of the biggest trend.
POST PRODUCTION AND CONCEPTUALIZATIONS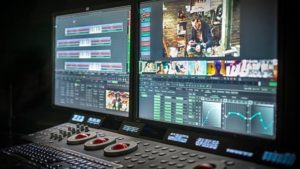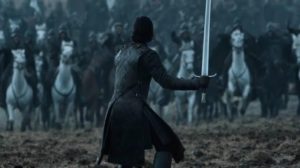 In the process of film making, VFX and post production has become an important element at the end of the line.
The crucial planning to execute the VFX work is done in advance. It has become a bigger part of the creative process with talented concept artists, creative designers and VFX supervisors.
A lot is left up to VFX to make the scenes look natural.
The conceptualizations of the scenes and the execution of it using VFX has become a trend followed by all in the industry.
For example, in "GAME OF THRONES", in the episode of BATTLE OF BASTARDS, a messy fight between the horses and the soldiers was conceptualized which indeed grabbed everyone's attention.
Another example of it is, Animal Logic's work for "AVENGERS: AGE OF ULTRON", they had to design what the Internet looked like.
VFX AND VR
Virtual Reality (VR) technology are emerging as important tool for VFX. Huge investments are being done in this technology to be utilised in gaming, advertising, home entertainment.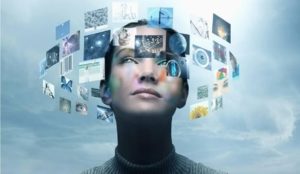 etc. VFX artists are using VR technology to create those effects, which were hardest for them.
Like, stitching panorama, 360° videos, and compositing, HDR Lighting, making digital assets and dealing with stereo.
There are a lot of VFX studios that are being transformed to VR studios, like Luma Pictures, MPC, Industrial Light and Magic, Framestore, and plenty of more of them.
The development work in the pipeline and techniques in VR is in progress, but plugins supplied by AV3 have been a solution, as of now.
LIVE ACTION
Live action becomes the trending Animation using VFX technique, instead of handling it with traditional animation. In movies like "MALEFICENT" (2014) and "CINDERELLA" (2015),  live action technique was used to recreate this fairytale retellings.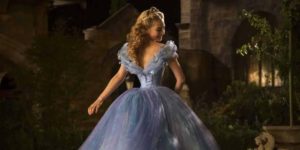 Critics like Mark Langer has closely analysed the close relationship between live action and animation.
It is becoming an increasing trend to create animated characters in movies like, "JURASSIC WORLD", "BEAUTY AND THE BEAST", and many more, using live action technique.
Live action shots can be filmed in a couple of days, with adjustments been made there and before editing. Live action shots are more captivating and more photorealistic.
VFX-GAMES-MOVIES-VFX
The progress in VFX technology has increased the conversion of games into movies and vice versa.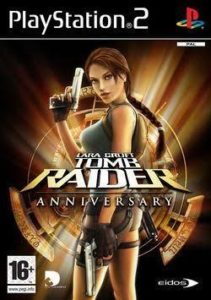 This increase in trend has occurred due to the advance in VFX technology and increase in computational power.
"MORTAL COMBAT", "ASSASSIN'S CREED", "LARA CROFT: TOM RAIDER", and many more are film adaptations of games, with great work of VFX.
Though the films received mixed to poor reviews, in terms pf VFX and entertainment, it have been commendable.
Game technologies are being used in movies (like, HAVOC in "MATRIX" sequels).
While the game developers are also using film style VFX to give a more realistic look to the game.
These are the trends shaping the future of VFX and the Film Making industry as a whole.
With this increasing trends, we can guess that there will be increasing graph of  VFX usage, ahead in future.