"It was June, and the world smelled of roses. The sunshine was like powdered gold over the grassy hillside", as Maud Hart Lovelace merrily described it, but summer has been growing to be intolerable for everyone living in the metropolitan cities.
People find joy in visiting hill-stations to cool off the heat they have been enduring. Summer can get rough on us, but when else can you get the taste of those sweet mangoes, the occasional windy storms at dusk known as "Kalboisakhi", or the festival of colour where every barriers of caste and creed are broken and we unite together to colour each other's lives?
Summer is beautiful, indeed. In order to enjoy the spirit of summer Maac Kolkata organizes its Fruit Festival.
Fruits have been the center of attraction for every kid in summer. Be it fresh coconut for its water, mangoes for their impeccable sweet taste (that is at times sour, too, and is equally enjoyed), the banana milkshakes we make at home (which I think most will say is one of the most wonderful things ever).
Summer showers us with many an exciting thing; there are so many festivals to go through like Mahavir Jayanti, Chithrai Festival, Ram Navami etc.
Going to the movies is also an exciting thing to do in summer; there are so many movies that get released every weekend in summer that one just cannot miss. Summer of 2017 marked the release of some superb movies like Wonder Woman, Get Out, King Arthur : Legend of the Sword, Logan, All Eyes On Me, and so on.. as well as animated and visual effects rich movies like Disney's Beauty And The Beast, MARVEL's Guardian of the Galaxy Vol.2, Despicable Me 3, The Boss Baby etc.
3D animation has been a growing industry in the movie circle.
The growing interest in this genre has increased among people over the last decade and a half. From Disney's 2D classic movie Bambi, to this present day's The Lego Batman Movie, the field of animation has shown growth like no other artistic field.
India has been even participating and producing many national and international projects and has been getting up the ladder step by step with grace and getting stronger and surer of its output in the media industry Maac Kolkata has been the creative hub of producing production-ready artists in both 2D and 3D styles since 2001.
Maac Kolkata a few years later, and has grown to be very popular and most efficient in the Eastern zone of India. Starting from Modeling, Texturing, Rigging, 3D Animation, Digital Paintings, 2D animation, the Kolkata Centers of Maac popularly known as Maac Chowringhee, Maac Rashbehari , Maac Kankurgachi are home for films and clips that are proud recipients of numerous awards in different film festivals.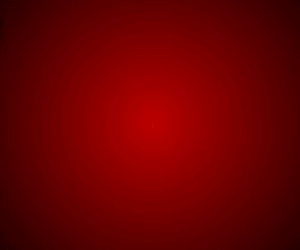 We find both peace and excitement at our work.
Trained by relentless hardworking faculty at MAAC with the help of some brilliant state of the art infrastructure, our students get all they can dream of.
"Summer will end soon enough and childhood as well" said George R.R. Martin, but we never get too old to dive into exciting programs to refresh our not so over childhood.
So at MAAC Chowringhee – Rashbehari – Kakurgachi on 12thjune'2017, we all gathered to show off our creative fruity skills – no, not as the masters at the mobile game Fruit Ninja, but at how to decorate fruits to create something extraordinarily beautiful to look at.
Each participant was unique with their own skills, but they all had the same excitement flowing through their veins. No one had guessed that fruits could be used as materials of art – and so efficiently, too.
Here we can see a humble looking Orange who seems to be lost in his thoughts of how the universe works; he seems pretty serious about it, though. Aparna Paul certainly did a splendid job putting it together.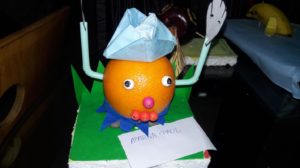 Someone is pretty excited to be alive, as Gaurab Ch Das's cute kid Apple here looks too full of life.
Those wide eyes and big smiles show that he is here to bring happiness and joy and I bet everyone looking at it for the first time is pretty sure to have a smile on their face.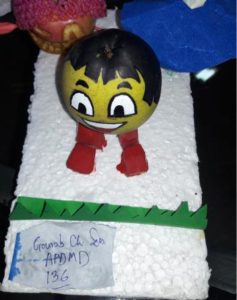 Halloween was too early this season, this menacing Mister Apple looks too mean to be trifled with.
You will be messing with the wrong apple if you intimidate this one! AkashPoddar has certainly made a master piece.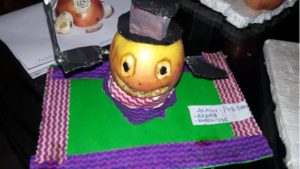 We also have mister cucumber, probably a friend of mister apple. He looks savage in all respect, he is tall and powerful and seeks to have fun; this piece was made by Sagnik Biswas.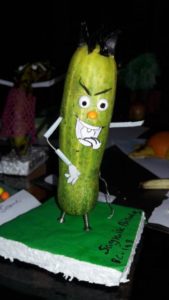 The Monopoly Guy has many forms and avatars, yet apple is certainly a new one to add. This student was really very creative.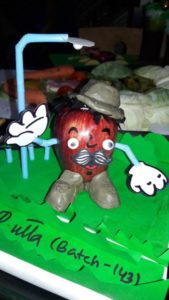 The Orange and banana seriously looks very innovative to be fused together to make a turtle, which looks really calm and serene.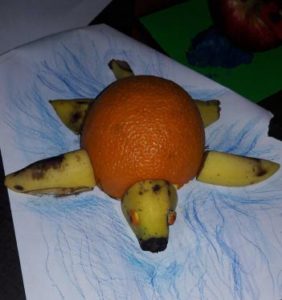 The Crabby Apple is one of a kind for sure. It looks seriously cute.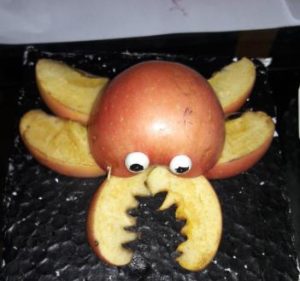 "Summer time is always the best of what might be," Charles Bowden truly spoke, as summer of 2017 marks another year of this celebration at Maac Kolkata, where students gather to show-off their creative skills, being confident, humble and with a spark that brought all of them together.
The Summer Festival 2017 was a resounding success and we look forward to each year coming to celebrate another one of this beautiful event organized by MAAC Chowringhee – Rashbehari – Kakurgachi.