TV has come a long way over the years. There have been some incredible highs that have almost literally gotten the whole world talking, as well as some abysmal lows populated with shows that are better left unmentioned.  VFX is used in serials in television to enhancing the look and feel of a particular scene and helps to create the scene more visually appealing.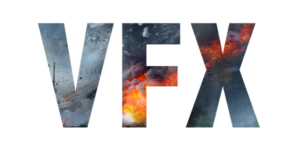 As things have progressed, so too has the job of the visual effect artist, a job which has changed dramatically over the years. It's always worth taking a minute to review what lead us to where we are today.
So, without further delay, let's begin our tour of visual effects in popular television channels that have stolen our hearts.
VFX-driven TV shows have always been liked by the audience regardless of their age. After all, why would anyone not like the idea of escaping from the real world and watching something which is possible only in the reel world?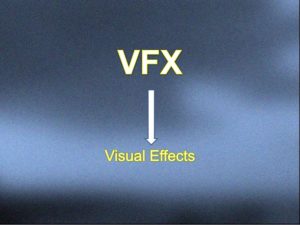 The trend of using visual effects in TV shows began with Ramanand Sagara's superhit mythological show, Ramayan based on the life of Lord Rama.
Usage of  VFX was one of the biggest reasons that viewers were drawn to the show. Much has changed since then and the kind of VFX we get to see in today's shows is way ahead of what we saw during our childhood.
What hasn't changed is the fondness for VFX which infuses life and drama to these shows. Let's take a look at some TV shows which are making the best use of VFX €
Maha Kumbh: Ek Rahasaya, Ek Kahani: It is a thriller show set in the backdrop of Uttar Pradesh.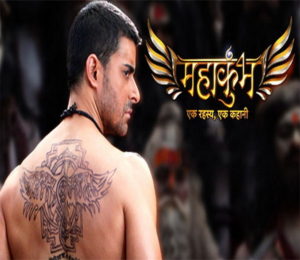 The story deals with Rudra, a boy who possesses supernatural powers but is unaware of them. A perfect blend of contemporary and period drama, the show features fight sequences with VFX adding a flavour to them.
The 35-member VFX team leaves no stone unturned in creating a fascinating make-believe world.
Razia Sultan: & TV show Razia Sultan is the story of Delhi's first queen, Razia Sultan. Having a grand set in Gujarat's Umargaon, the show's  production team consists of 200 members.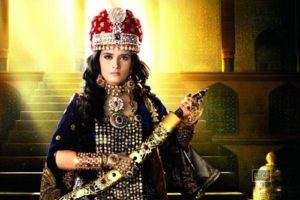 According to a report on Animationxpress.com, a sequence from the show which shows Razia taking on a tiger took as long as two and a half months to create.
Chakravartin Ashoka Samrat: Based on the life of Indian Emperor of Maurya Dynasty, Ashoka, the periodic drama is being shot on a large scale in parts of Kerala, Jaisalmer, Mumbai Film City and Karjat.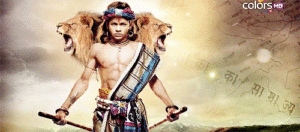 The ambitious project is handled by a team of 500 people. Featuring first-rate VFX, the show is becoming hot favorite among the audience.
Maharakshak Devi: Maharakshak Devi revolves around Devi, the most powerful girl in the world who is shown fighting evils of the contemporary world.

The highly advanced VFX imparts an eye-catching look to the show and infuses life into the riveting story line.
These are just few examples of serials which are using vfx on regular basis.  And many many more to come. This gives us an idea how much scope vfx artist holds after completing his course.