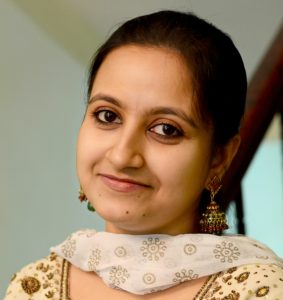 Interviewer: Hello Saipatri, How are you?
Saipatri: I am absolutely great.
Interviewer: Saipatri tell us about what you have been pursuing professionally?
Saipatri:Right now I am working as a trainee at Indian Statistical Institute where I do different kind of work including different kind of designs.
Interviewer: Tell us something about yourself
Saipatri:I belong to Siliguri , I have completed my schooling from there and then continued it at Durgapur. I did my Graduation and Masters from Kolkata.
Interviewer: What motivated you to learn graphics and Web Designing?
Saipatri:Though I was doing good with my academics I always knew that it won't be enough compete with the world outside and I always wanted to do something different. I still remember when I was studying in class 11, I was going through a magazine and graphics and animation caught my interest. Since then I always wanted to pursue something in graphics, web designing and animation.
Interviewer: What made you choose MAAC Kolkata as a platform for learning animation and graphics?
Saipatri:My interest to learn graphics, animation and web designing kept on increasing gradually ever since I came to know about it. After completing my masters degree, a friend of mine told me about the courses provided by MAAC and how well it is taken care of. So wasting no more time I took admission in MAAC Chowringhee in DGWA course.
Interviewer:What was your experience learning with MAAC Chowringhee?
Saipatri: Absolutely Great!!!!!!!!!!!! MAAC Chowringhee takes care of the course in the best way. I literally enjoyed myself throughout the course of learning. Faculties of teachers are really patient and supportive and provide individual attention to each student.  At MAAC Chowringhee it's not just about learning about the course but also about the holistic development of an individual. Beside the course knowledge I also learned about team work while working in groups. Participation in different competition held at regular intervals really enhanced my creativity. I am really proud to be a part of MAAC  Kolkata Family , here I was exposed to new horizon of learning, personal development and creativity. I am really thankful to all my teachers at MAAC  Chowringhee taught us so efficiently and motivated us to achieve our dreams.
Interviewer: How the course does help you achieving your professional goal?
Saipatri:I am working at Indian Statistical Institute and it is all because of the course knowledge and unmatched training provided ,and the holistic development of the student that they focus at MAAC Chowringhee . At MAAC Kolkata I also learned how to face an interview and the kind of work that should be show reeled.
Interviewer: Anything you would like to convey to the fresher's who are trying to make a career in web designing ,animation and graphics?
Saipatri: JOIN MAAC Kolkata!!!!! It's the ultimate platform you can opt for if you are focused on making a dedicated career in animation and graphics. I am extremely happy and thankful to be a part of MAAC. Chowringhee I also extend my gratitude to all the teachers of MAAC  Chowringhee who have helped me achieve my goals.
Interviewer: Thank you Saipatri for your kind words we wish you all the best of luck and life…. Have a shining future ahead.
All the Best.